Skin Resurfacing at Medispa S10 Sheffield
Skin Resurfacing with Medispa S10 where we bring over 25 years of experience working alongside the most eminent plastic surgeons, dermatologists and skincare experts in the UK, to Ranmoor in Sheffield.
It is our mission to be at the forefront of the latest medical advances and it is our great pleasure to introduce our group practice offering a full range of medispa services and skincare products.
In order to contact the team here at Mediaspa S10 Sheffield please click here to visit our contact section. If you would like to return back to the home page for Medispa S10 Sheffield then please click here.
For more information regarding our excellent 3D Lipo treatments and the Lipomed results click here. To really help clear the skin why not visit our Ache Treatment page here. Currently we have an amazing 50% off our Laser Hair Removal, to view this quickly click here.
Why not complete the look with some fabulous skin tightening treatments by clicking here. A treatment that we offer that achieves rapid results is our Dermaroller, more information here. For some stubborn skin conditions then our Microdermabrasion treatments might be the key for you.
If you have enjoyed a little too much time in the sun and your skin is in need of some melanin love then check out our Pigmentation Treatments here.
Skin Resurfacing
Revolutionary I-Pixel Laser Skin Resurfacing

I-Pixel laser skin resurfacing is a revolutionary type of fractional skin resurfacing. This is a highly effective treatment which helps to reverse the signs of ageing and totally transform the appearance of your skin. Texture, pore size, pigmentation and other marks will be improved as well as acne scarring.
This latest generation technology is superior to older laser techniques which gave similar results but with much longer downtime. If you would like to achieve glowing, youthful, healthy skin and the appearance of scarring, this is the treatment for you.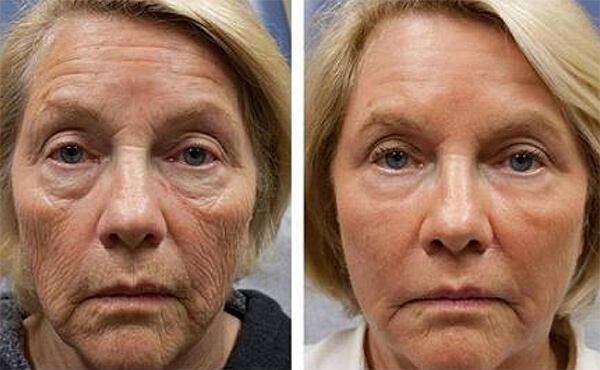 Summary of Your Laser resurfacing treatment
Procedure Time                  From 30 minutes
Back to Work                        Depending on redness
Anaesthetic                          Topical anaesthetic may be required
Sensitivity Period              Up to 7 days
Visible Results                    Immediate
Number of Treatments    Up to 3
Possible Side Effects         Mild redness, skin irritation, swelling, burns
Duration of Results           Long lasting
Skin Resurfacing treatments for those around South Yorkshire.
Frequently Asked Questions:
Is it Safe?
The Harmony XL Pro system is clinically proven to be both safe and effective.
How does it work?
Fine lines, wrinkles and discolorations are treated from deep within the skin to give you a lasting new, revitalised look. The body's natural healing process stimulates the growth of new healthy skin tissue.
Is the treatment suitable for me?
Treatment is suitable for most people. However, prior to treatment a free consultation is carried out during which a medical history is taken to confirm suitability for treatment. You will be asked to give informed consent and a small test patch will be carried out at least 24 hours prior to your first session.